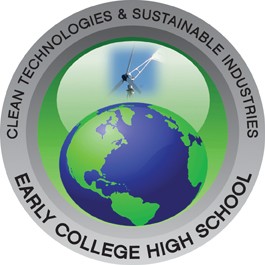 Clean Tech Early College High School
During the 2011-2012 school year, the Ballston Spa Central School District piloted an Early College High School program in collaboration with Hudson Valley Community College at the college's TEC-SMART facility in NYSERDA's Saratoga Technology + Energy Park® (STEP®) in Malta, NY. This program has been expanded in the 2012-2013 school year to include students from throughout the Capital Region and includes coursework for both 11th and 12th grade students.

The Clean Technologies & Sustainable Industries Early College High School provides students with knowledge and skill sets necessary to make informed college and career decisions as they relate to the clean technology field. A blended form of instruction that infuses direct instruction with authentic experiences and research provides students with foundational knowledge in the emerging technology fields. Students are dually enrolled in high school and college coursework with the potential of earning more than 22 college credits through Hudson Valley Community College.

Students in 9th and 10th grades fulfill NYS academic requirements through course work at their home school. They will also be enrolled in foundational STEM electives.

Students in Grade 11 and 12 attend morning classes at Hudson Valley's TEC-SMART Campus (see courses below). In the afternoon, students return to their high school to complete additional coursework.

Students will use NYSERDA's Saratoga Technology + Energy Park® (STEP®), including TEC-SMART and the United STEP 1 building, for study in the emerging technology fields. Students will observe and become familiar with the components of solar, wind and geothermal energy in TEC-SMART labs. They will collect and analyze data for a deeper understanding of real world application of sustainable design. Students will also have the opportunity to work with professionals in the Clean Technologies and Sustainable Industries field available at STEP® and beyond.